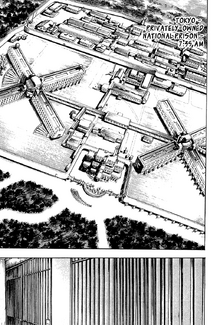 Kokubu prison is a prison wich it does one part of the history of manga Riki Oh. Compared to other prisons, this is controlled by criminals. The Warden controls this prison with his second Sugiyama Tokuzou .
CharactersEdit
The prison has built many criminals. Some of them ran the prison and were defeated by Riki.
The most famous are:
Ad blocker interference detected!
Wikia is a free-to-use site that makes money from advertising. We have a modified experience for viewers using ad blockers

Wikia is not accessible if you've made further modifications. Remove the custom ad blocker rule(s) and the page will load as expected.